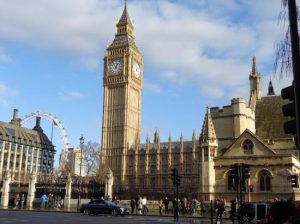 The All-Party Parliamentary Group on West Papua was held in Westminster on October 12th. Chaired by International Parliamentarians for West Papua members Lord Harries of Pentregrath and Alan Whitehead MP the meeting was attended by academics, parliamentarians, activists, NGOs, including Amnesty International, and others working on West Papua.
Items discussed during the meeting were the Internal and international developments since February 2016. The meeting began with a presentation from the office of Benny Wenda about the diplomatic progress including: The ULMWP's Melanesian Spearhead Group membership campaign progress, the announcement of the Pacific Coalition on West Papua, the UNGA representation, and a review of the Westminster Declaration, May 3 Event and strategy for 2017.
The latter part of the meeting was a presentation from various attendees about internal West Papua issues including the recent increase in mass arrests; the BP third train expansion; and Appointment of Wiranto as security chief.
A new document by The Politics of Papua Project, with the Foundation for Law, Justice and Society was launched, being a 12-page executive policy briefing based on the Project's first 'Assessment Report' released earlier this year, available at. The full report can be read here.
There were many actions agreed at the end of the meeting, including parliamentary questions proposed for the following week.
Lord Harries and Alan Whitehead MP thanked everyone for attending, and the next meeting was proposed for early next year.