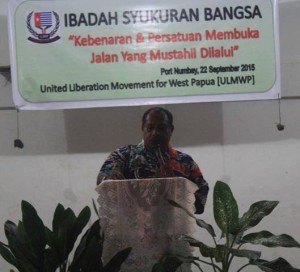 Jayapura, West Papua. United Liberation Movement for West Papua, (ULMWP). The people of West Papua are ready to welcome the Pacific Islands Forum fact finding delegation to West Papua. 23 Sep 2015.
Jayapura, Jubi – Native Papuans in seven indigenous territories will welcome the arrival of a fact-finding team from the Pacific Island Forum (PIF) to investigate human rights violations in Papua.
The spokesman of the United Liberation Movement for West Papua (ULMWP), Edison Waromi said it is important because PIF investigation team will investigate all the problems that occurred in Papua.
"Tribal leaders in seven indigenous territories will welcome it," said Edison Waromi in celebration of the success of the delegation ULMWP on the issue of West Papua in the PIF and the issue of West Papua becoming an official speech in the annual meeting at the United Nations this year in Waena, Heram district, Jayapura city on last week.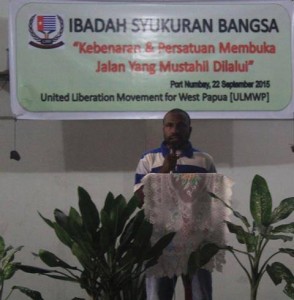 While one member of the working team of ULMWP, Markus Haluk said that there is the need for readiness of the Papuan people to present data and facts about human rights violations since 1961 in Papua.
"Everything from newspaper clippings from 1965, to the data that we have, is prepared. We will show them," said former General Secretary of AMPTPI.
"We want to tell that we are not silent. We continue to fight until ULMWP get its status as an observer in MSG and PIF will come to for conduct the investigation and we will welcome this, "he said again.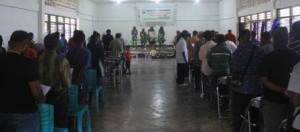 Mama Yosepha Alomang, who received Yap Thiam Hien Award in recognition of her achievement in Defending Human Rights said, it's time for Papua to be free from slavery in Indonesia.
"Young people must unite and fight peacefully without violence. We must join together," she added.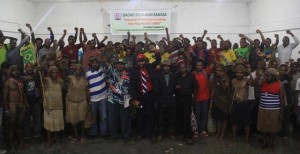 http://tabloidjubi.com/…/papuans-in-seven-indigenous-terri…/