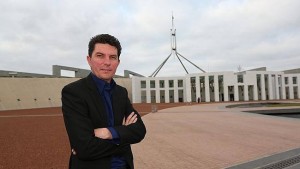 "Questions 2794 and 2795 go to the Australian government's relationship with Detachment 88, a counter-terrorism unit within the Indonesian National Police. We see the same pattern
here again. Reports out of Indonesia-and this particularly
applies to West Papua-raise concerns about the role of Det. 88.
This is a country on our doorstep.
This building where we are holding this debate this
afternoon is closer to West Papua than it is to my
home city of Perth. Human rights groups have been
reporting for years-in fact, for as long as I have been
following this issue in this place-that Det. 88 personnel
continue harassment, torture, abuse and extrajudicial
killings of West Papuans, including children.
Not only has the Australian government failed to outright, in
black and white, condemn the activities of this unit;
but what if we were in fact deliberately and systematically
materially supporting them in that work?
On 29 September 2015, two high school students were
shot by operatives of Detachment 88 in Timika.
On 8 October 2015, West Papuan students, monks and a
local journalist were beaten and arrested while
conducting a peaceful demonstration.
Human Rights Watch puts it this way:
New incidents of security force violence also continue
to be reported. Two allegedly drunken soldiers opened
fire on a crowd in Koperapoka, Mimika regency, on
August 27, killing two people and wounding two others.
These are just a couple of very recent examples, but
these go back as far as the documentary record goes.
In December 2014, security forces allegedly shot and
killed five peaceful protesters in the town of Enarotali;
a year later, the government had still not released the
results of official investigations into the shootings …
The Australian government is on the record as
supporting Detachment 88 and other Indonesian
military and paramilitary units, and I presume the
response will come back that we find their role
in counter-terrorism work across the Indonesian
archipelago valuable.
But what happens when these very same units are documented as perpetrating human rights abuses, extrajudicial
killings, kidnappings and torture against pro-
democracy campaigners in West Papua, right
on Australia's doorstep? Can we simply wash our
hands and look away when the evidence is so strong?
I believe we cannot."
http://scott-ludlam.greensmps.org.au/…/human-rights-abuses-…
does australia back violent human rights abuses in sri lanka, west papua and elsewhere? the allegations are chilling https://t.co/LJIycbuJIR

— Scott Ludlam (@SenatorLudlam) February 4, 2016